Kutztown Fire Company Ladies Auxiliary in the Community Fund Raiser Booth

September Antique Radio Show Early Friday

Discount Coupon For General Admission for the Kutztown Antiques & Collectors Extravaganza

Support Stacey Bigert in the Susan G. Komen 3 Day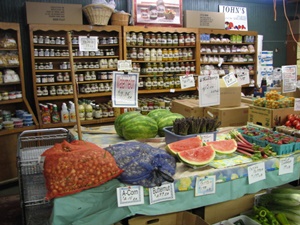 Over the years, Renninger's Antique, Farmer's, and Flea Market has become more than just a place to buy your groceries and trinkets. It has become a family tradition, a meeting place for friends, and a destination for antique dealers and collectors from all over the country.
Since 1955, Renninger's Market has been proudly providing local merchants and farmer's from Kutztown and it's surrounding areas, a place to sell their fresh produce, meat, dairy products and more.
In 1974 a new addition was added to the market. The farmer's market dealers moved into a new section of the building, leaving space for Renninger's to start bringing the tradition of antique dealing to the Kutztown area.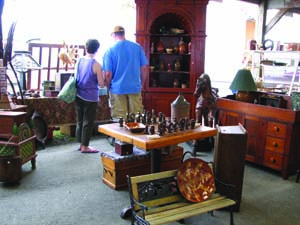 One year later, the renowned Antique and Collector's Extravaganzas were born. Over two hundred dealers traveled from far and wide to buy, sell, and trade their antiques and collectibles. As the years went on, the Extravaganza grew to house over one thousand dealers. The Extravaganza paved the way for new special events including the Antique Radio Show, Kutztown Musician's Swap Meets, as well as collector's conventions, harvest festivals and more.
On any given weekend you can find fresh food, great deals, and hidden treasures at Renninger's Market in Kutztown.